individualized consultations to those that are serious about weight loss.
Phone: 833-ATX-slim (289-7546)

Welcomes you to
Your New Lifestyle
---
---
Start Living Healthy Today
---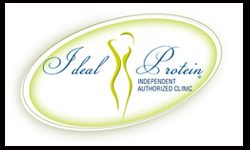 ---
A Medically Developed Weight Loss and Weight Management Protocol
Losing weight can be a challenge, but the process of weight loss is simple. The Ideal Protein Weight Loss Protocol is a medically developed 4 phase protocol containing 2 key components – weight loss and a healthier lifestyle education so that you are empowered to sustain your weight loss results over your life course.

Please visit www.ATXSkinnyIP.com to learn more.
---
Ideal Protein Products
---
Morning Selections, Hearty Soups, Fruity Drinks, Meal Replacements, Popular Desserts, Sweet and Salty Snack
Gluten Free & Meal Replacements

Please visit www.ATXSkinnyIP.com to see a complete list of the Ideal Protein products.